Meet Santa and his magical reindeer
Santa's Flight School returns to Atria, Watford with a new story and adventure to entertain the little ones this festive season. This unmissable FREE event was a sell-out last year so to avoid disappointment we recommend you book your FREE ticket today!
https://atriaflightschool.eventbrite.co.uk

This year Santa invites you to an enchanted Forest Glade, to meet his magical reindeer, play games with the Forest Flight elves and, of course, learn to fly in his famous sleigh!
From Saturday 2nd December to Christmas eve (opening days vary) children can interact and bring to life our beautiful, larger-than-life handmade reindeer marionette. He can be found in his favourite place: a gnome- and elf-inhabited Forest Glade which is the perfect place for a magical flying reindeer to pull up for a rest, or to play with friends. On this day in particular there's a buzz in the air, and the friends are gathered at Forest Glade because a very special someone has popped in to say hello. Can you guess who?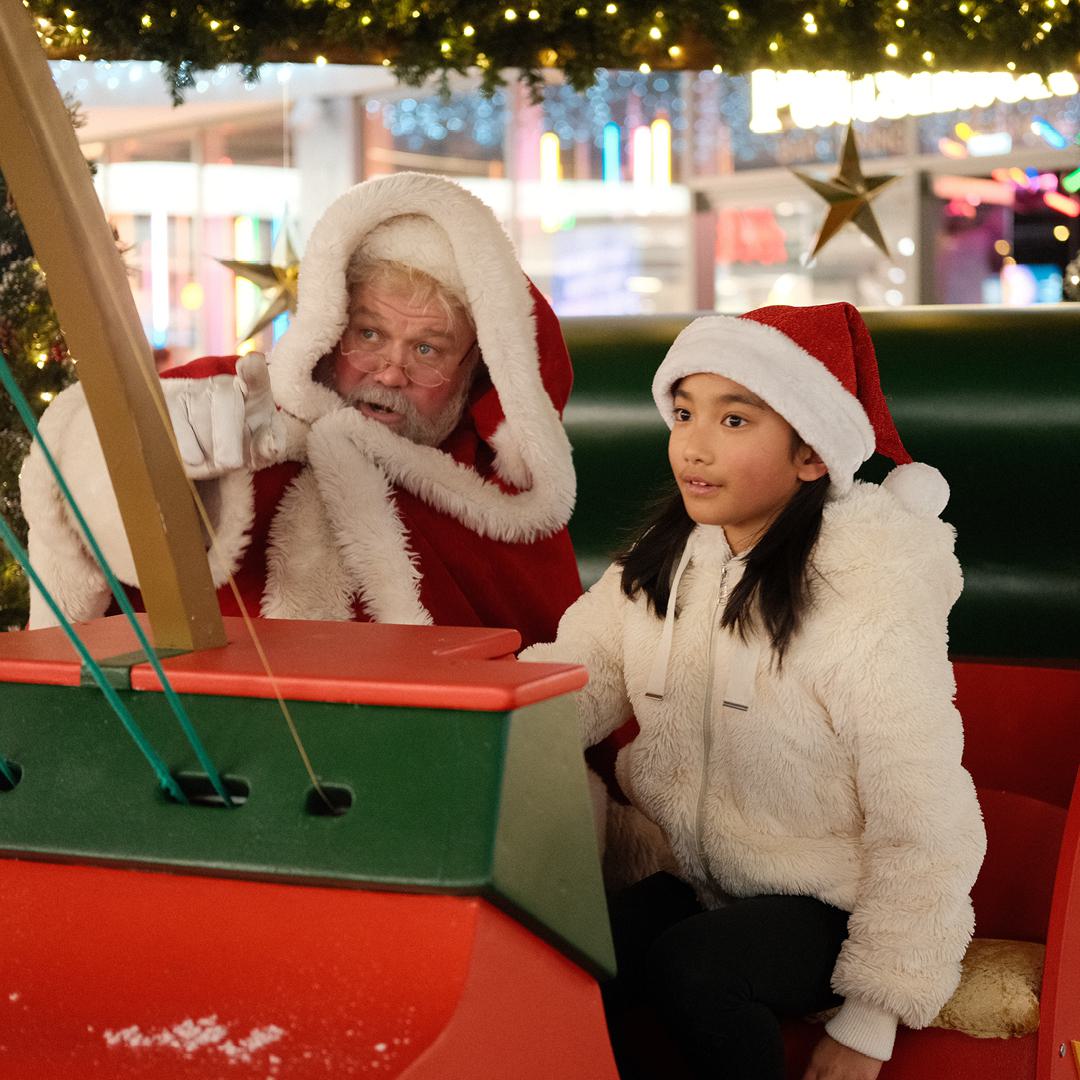 In this 20-minute group experience, you can expect to find festive fairy-tale creatures hanging-out and getting up to mischief before having the chance to step aboard Santa's Sleigh and take the reins!
Children will leave with reindeer food to sprinkle outside on Christmas Eve.
Santa's Flight School is located on the Lower Mall outside TK Maxx and M&S.
This is a FREE event for children under 12. Ticket availability is limited. We anticipate being fully-booked. If you book tickets and are unable to attend please kindly cancel your ticket which will free up space for another family.
You can only book one visit. If you book multiple sessions which you do not intend to use it will invalidate all of your bookings.
Please note the times below are when the event opens and closes. The final session starts 30 mins before the time shown. E.g. the last bookable slot on December 24th is 2.30pm.

Saturday December 2nd [9.30am – 6pm]
Sunday December 3rd [11am – 4pm]
Thursday December 7th and 8th [12pm – 5pm]
Saturday December 9th [9.30am – 6pm]
Thursday December 14th and 15th [12pm – 5pm]
Saturday December 16th [9.30am – 6pm]
Sunday December 17th [11am – 4pm]
Wednesday December 20th until 23rd [9.30am – 6pm]
Sunday December 24th [10am – 3pm]
Additional Needs Sessions
The experience is step-free though getting onto the sleigh may be difficult for some people. If your child is unable to get onto the sleigh, Santa will be happy to get off the sleigh to meet your child and they will still be able to activate the controls of the reindeer. If your family would benefit from additional support please book the earliest session each day when the event will have a slightly reduced capacity to allow children with SEND, for example, more time to complete the activity. If your family does not require this provision, please consider booking another session as SEND places are limited.
If you think we need to be aware of any specific additional needs, please contact tickets@bakehousefactory.co.uk so we can do our best to make suitable arrangements. Please note the ticket line is not checked 24/7 so please allow up to 24 hours for a reply, or longer over a weekend.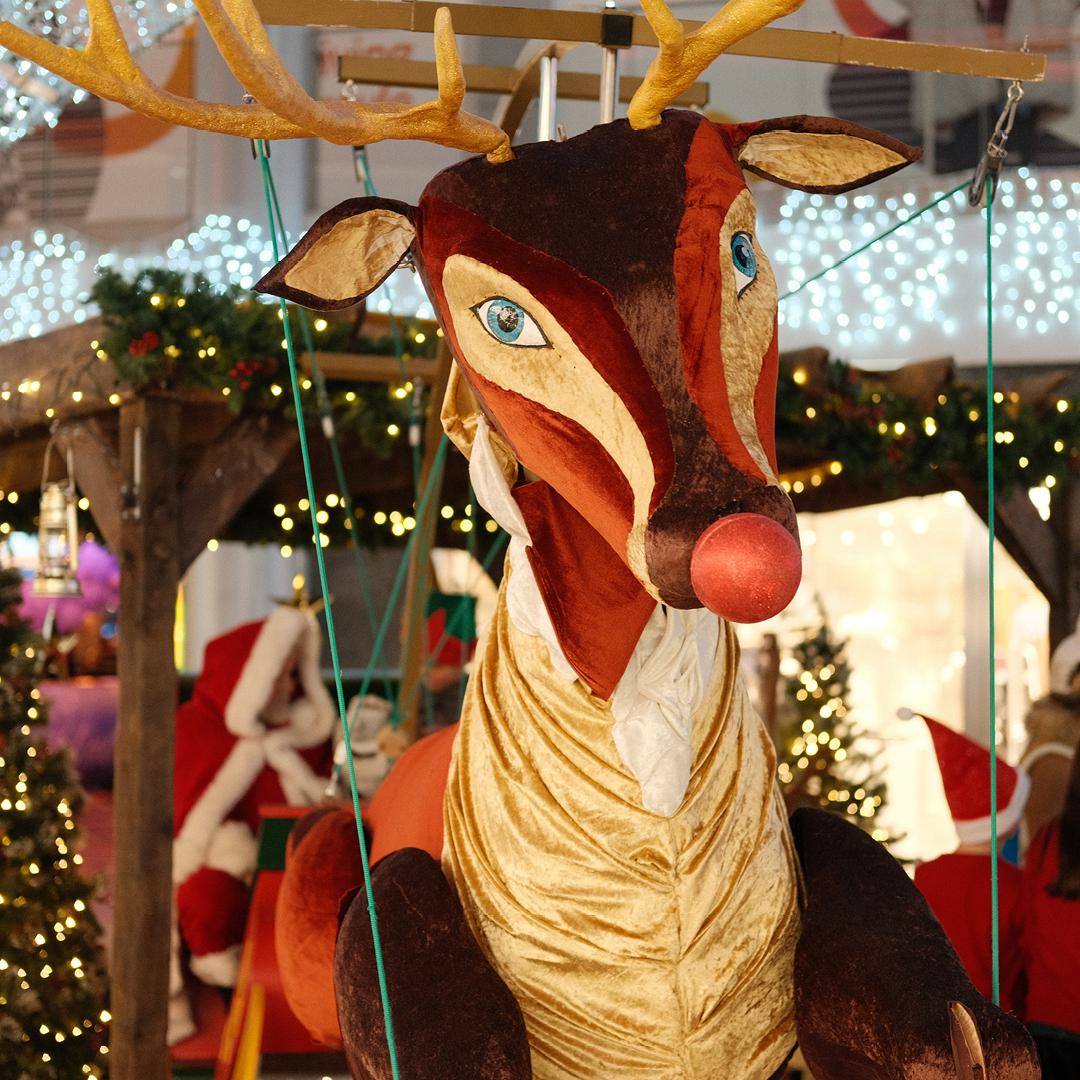 Booking allowance
Four children and two adults max. Adults will be welcomed into the event space. However if the experience space becomes too crowded, for everyone's comfort, please be aware we may have to ask one adult per group to leave the event space and watch from outside the area.
About this Event
Santa's Forest Flight School is located on the lower mall outside TK Maxx and close to M&S.
Capacity:
There is a maximum limit of four child tickets per booking. This is to ensure that all families get an opportunity to take part. Please note that multiple families (circa 25-30 people) will be taking part in each booking, and that this is not a private visit with Santa. Please arrive a maximum of 5 minutes before your booking time. If you do not arrive on time, your ticket may be forfeit and allocated to another guest.
Additional adults are welcome to watch from just outside the event space. You do not need to book a child ticket for babes in arms (under one year old).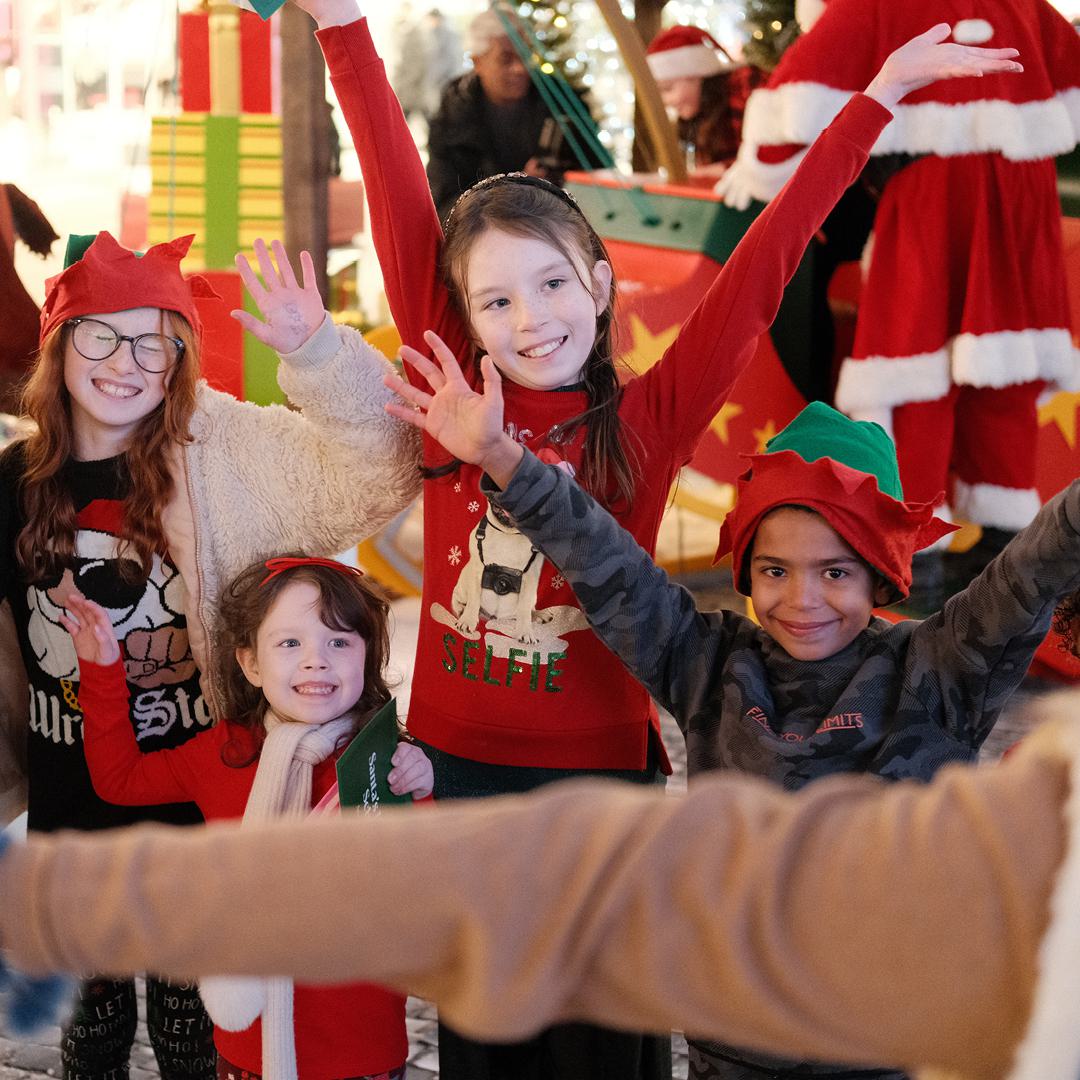 Duration:
The whole experience will last for approximately 20 minutes to allow the movement of the group booking (multiple families) through the journey.
The experience consists of a group welcome of 2/3 minutes on learning how to fly the reindeer marionette followed by 2 minutes of families interacting on the sleigh with Santa and photo opportunity (using their own device). Finally children will play with the elves leave with some reindeer food to sprinkle on Christmas eve.
Parents are invited to take photos using their own device. We will not be providing a professional photo service.
Age suitability:
This event is particularly suitable for children aged 12 and under, however older siblings may take part if they wish.
Walk-ins:
There will be a very limited number of walk-in spaces per booking on the day. If you have not been able to book, we recommend arriving at the event 5-10 minutes before your preferred entry time to ensure the best possible opportunity for admission to the experience.
Unfortunately, we cannot guarantee entry and we cannot facilitate any amendments to your booking. If you would like to reschedule, please cancel your booking via your account and re-book at a more suitable time.
There is no waiting list for this event.
Charity donations:
We are really pleased to offer a free event to local families. If you enjoyed your experience why not give back to local families in need by supporting our 'Give A Gift Appeal'. Simply buy a new children's gift on your visit and drop in the Giving Box located on the Upper Mall near Apple. Give A Gift appeal supports Watford Mencap, Sebby's Corner and Homestart.
Questions:
If you have any questions or queries concerning ticketing, please contact tickets@bakehousefactory.co.uk. We will do our best to respond quickly but please note the ticket line is not checked 24/7 so please allow up to 24 hours for a reply, possibly longer over a weekend. You are also welcome to use this email address for any comments, feedback or suggestions.
Feedback:
We work hard to ensure all our guests have a wonderful time but even the best-trained elf can't always get it right for everyone, all the time. If you have had a wonderful time, please please tell your friends. If we can do something a little better, please tell us! tickets@bakehousefactory.co.uk
First Page
1
2
3
4
5
Next Page
Last Page
Quick links to our Services...